Custom Branded Travel Gifts To Help Build Loyalty and Retention
---
By Dean Schwartz (SWAG Master): Creating memorable SWAG that makes traveling easier not only gets your brand logo in front of potentially thousands of eyeballs at the airport, but it will also leave a long-lasting impact on the thankful recipient. 
From custom-branded collapsible luggage to memorable promotional tags, these products can be a powerful way to boost brand awareness, customer loyalty, and retention. Not only are they relatively inexpensive to produce, but they also have a long shelf life, which means that they can continue to promote your brand long after they're given out.
Click the button below to view our full presentation of SWAG to make traveling easier and more enjoyable. Or keep scrolling below to learn how to effectively create promotional products for the travel industry, as well as the benefits of creating such promotional items.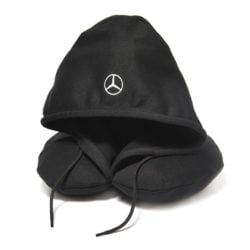 Hooded Neck Pillow with Embroidered Logo
Hooded neck pillow with embroidered logo. The ultimate travel accessory. This item packs flat and can be blown up for use and then deflated for easy storage.
Travelers Companion Kit
Kit Includes #35022 Hancock Heathered Backpack, #25220 Contempo Heathered Tech Organizer and #3894 Hayden Hanging Toiletry Bag . Pricing Includes 1-Color/1-Location Imprint On Each Item. Colors Available: 35022: Black, Blue or Red, all with Gray. 25220: Black with Gray. 3894: Black or Royal Blue.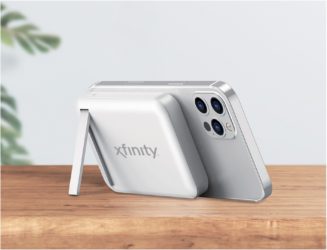 Mag Cube – 10,000 mAh charger with magnetic snap on function, wireless charging
The MagCube is the next generation power bank that super-charges your device on the fly with up to 20W plug-in output, or 10W wireless charging. Ultra compact in design, it features the latest magnetic snap-on technology for compatible devices. A built in display stand allows the user to change and watch their favorite content hands-free. Showcase your logo up to full color digital print.
How SOBO Creates Effective Promotional Products for Travel:
Identify your target audience: One of the most important things to consider when using promotional products in travel marketing is your target audience. Are you targeting families, business travelers, or backpackers? Knowing your audience will help you choose the right promotional products to give out.
Choose relevant products: When choosing promotional products to give out, it's important to choose items that are relevant to your target audience and your brand. For example, a custom branded water bottle would be a great choice for a travel company that caters to adventure travelers, while a custom branded notebook would be a great choice for a travel company that caters to business travelers.
Make sure your branding is prominently displayed: When giving out promotional products, make sure that your branding is prominently displayed. This will help ensure that your customers remember your brand and come back to you for future travels.
Benefits of Using Travel Promotional Items
Increased Brand Awareness: Travel promotional items can help increase brand awareness by keeping your company's name and logo in front of your clients.
Cost-Effective: Promotional items, such as luggage tags and travel adapters, are relatively inexpensive, making them a cost-effective way to promote your brand.
Long-Lasting Impact: Travel promotional items can have a long-lasting impact on your clients, as they will continue to use them long after the trip is over.
Increased Customer Loyalty: Providing your clients with useful items can help increase customer loyalty.
Travel promotional items can be a great way to promote your brand and increase customer loyalty. From luggage tags to travel adapters and passport holders, there are many options available to fit your needs and budget. These items are cost-effective and have a long-lasting impact on your clients. As always, if you don't see something you're looking for then let us know and we'll find it for you. Click the button below to reach out and start creating your own today!